Join Dan Janal of PRLeads.com as he grills Marc Harty, creator of the PR Traffic System as he reveals insider best practices for both online PR and PRweb, the leading online news distribution service.
Marc's PR Traffic system for optimizing press releases has generated over 5187 first page, keyword rankings in the major search engines. Listen in as Marc reveals all the following and more:
The 5 reasons why anyone at any skill level should do Online PR
The 2 biggest mistakes beginners make with Online Press releases
An easy, paint-by-numbers format for a winning press release
The benefits of the 4 PR Web distribution levels and which one Marc recommends most
3 proven ways to easily turn a ho-hum release into a multimedia powerhouse
3 sneaky techniques PR Web doesn't want you to know about
So join Dan and Marc for an insight and tip-filled hour on getting the absolute most out of your online PR campaign.
To listen to this expert interview now, just click the "Play" button below:
To get your maximum value from this call, print this Action NoteTaker so you can take notes on each tip we share during the teleseminar!
Dan has worked out a special deal to send press releases via PR WEB at 20 percent discount! For details, see: http://www.bullseyepublicity.com/prweb
All the best,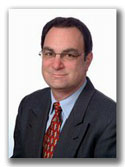 Dan Janal
Your Fearless PR Leader
E-Mail Me
PR LEADS BLOG: https://www.prleads.com/blog
Teleseminar Tips Blog: http://www.greatteleseminars.com/blog