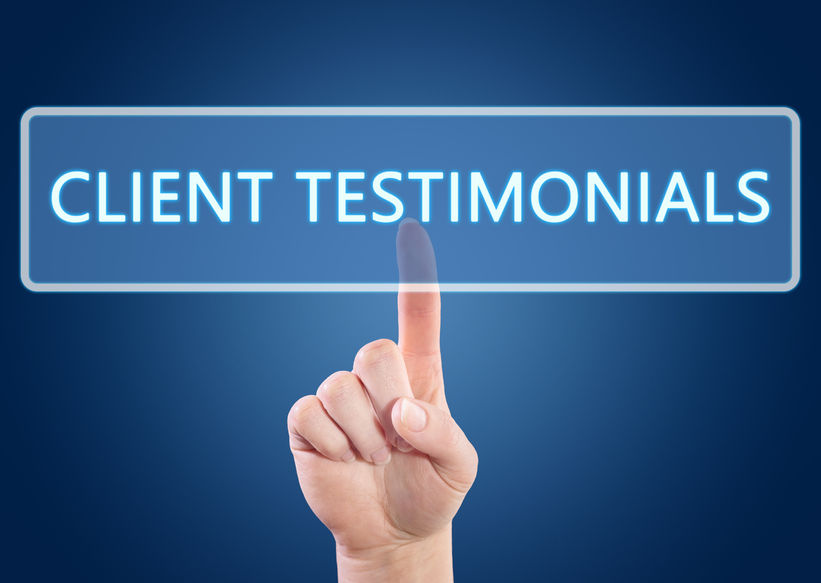 Here's How PR Leads Helped These Experts!
PR LEADS got me connected to an e-mail from a reporter from the New York Times who was doing a story on business networking. I replied to her e-mail, she interviewed me, and the following week I was on the front page of the New York Times.

There are people who know more about networking than me, but because I used PR LEADS and was the first to reply to this reporter, the New York Times called ME 'one of America's foremost networking experts in the country.'

When the New York Times says it, people believe it. That's why PR LEADS is so amazing!
As a psychologist, I recognized the importance of publicity, but was reluctant to pay a lot for a publicist. I was fortunate to find PR Leads and get great publicity for an extremely low cost.
After spending a lot of time and money on publicity, I've come to one conclusion. PR LEADS is the easiest, most cost effective way for authors to promote themselves. The investment on return is unmatched by any other product or service currently available. If you want to sell books, you need exposure to the media. If you need exposure, use PR LEADS!
I've gotten some great leads from major newspapers lately thanks to you. As always, thanks.
I want to pass on to you how successful your service has been for my promotion. I generally respond to 2 or 3 leads daily and am receiving about a 50% response rate. Yesterday I responded to 3 and got all 3 of them! Thank you so much for this incredible marketing!
I was quoted in a majopr newspaper from your PR LEADS. This helps establish my credibility, so your service is great.
I've been signed on with PR LEADS for nearly a year now and the results have been very good. It costs $99 a month, and is well worth the cost in order to get one's platform or message to the masses. If you'll "Google" me – "Polly Franks" – you'll see what I mean.

About 75 percent of the interviews I've given this year have come from PR Leads. This is an excellent vehicle for "getting the word out" about your business, what you do, whatever worthy cause you believe in.
Your service is the greatest thing I've found. If I'd known about it years ago, my life would have been much easier. I'm really getting it down to a science, now. If any of your other subscribers need tips on how I do it, let me know.
PR LEADS has been a valuable tool in my overall PR arsenal, getting me numerous press quotes, articles and (most importantly) business. I am about to go into my third year with this program and it has paid off handsomely. By the way, I used to own a PR firm, so I'm a fair judge of what works and what doesn't.
I am starting to get phone calls from people who had previously interviewed me, thanks to your service.
I was interviewed for Men's Health and Birmingham News. Thanks again for your fabulous service. I'm kicking myself for having waited so long!
This is the most amazingly simple and productive way to get PR. It took me only one minute to respond. A major target market editor immediately emailed me. She said she is so thrilled to have found me! It's not just the first hit that counts.

It's the relationship–and this direct approach encourages that.
Dan Janal has the PR skills that will benefit any dedicated professional. He takes a personal interest in each client, and you can tell his interest is genuine. He truly customizes–directing his clients to the sources where their information will be most appropriate. Dan provides simple, effective guidelines for approaching media representatives. Plus, he publishes an E-zine newsletter packed with valuable tips. I found Dan when a highly reputable media service recommended him. Now I know why their endorsement was so enthusiastic. Mine surely is!
Recently, I spent about a half hour doing an interview with a writer for a trade publication. Her article appeared in February's issue – in the heart of tax season. So far, in the last two weeks, I've been interviewed by seveal major magazines and publications in my industry. In the process of responding to them, I've generated material for three or four new articles for my own site. Not bad for a few hours' work. Dan is following my replies and the responses I get closely, helping me fine-tune the information. Kind of coaching me, to make sure that this works out for me. This is sooo cool! I can't tell you how jazzed I am with Dan's help!
PR LEADS gives me access to news media queries that are otherwise available only to clients of expensive public relations agencies. PR LEADS gives me prompt, personalized service, for a fraction of the price.
The leads from reporters are highly targeted and state exactly what the reporter is looking for. I'm a subscriber and I've already been interviewed by the BBC for a profile they are doing on Oprah. Since I wrote "The Ultimate Guide to Getting Booked on Oprah" that was an exact match for me. You can be as specific as you like to insure you'll only get the responses you're looking for. It's different than other "PR wire services" in that it's highly personalized. Dan really spends the time to interview each subscriber for their key search words and publicity goals, teaches them how to respond, and coaches them along the way if they need it. I think you'll get less off-base (it's impossible to eliminate them all, as we know) responses that way. Also, you will be on the receiving end as the subscribers respond to you (the reporter) in the manner that you specify. (Phone, email etc.). I have found it to be a godsend.
Click Here
Get Started Now
Join Thousands of Satisfied Thought Leaders And Small Businesses Today!
Click Here