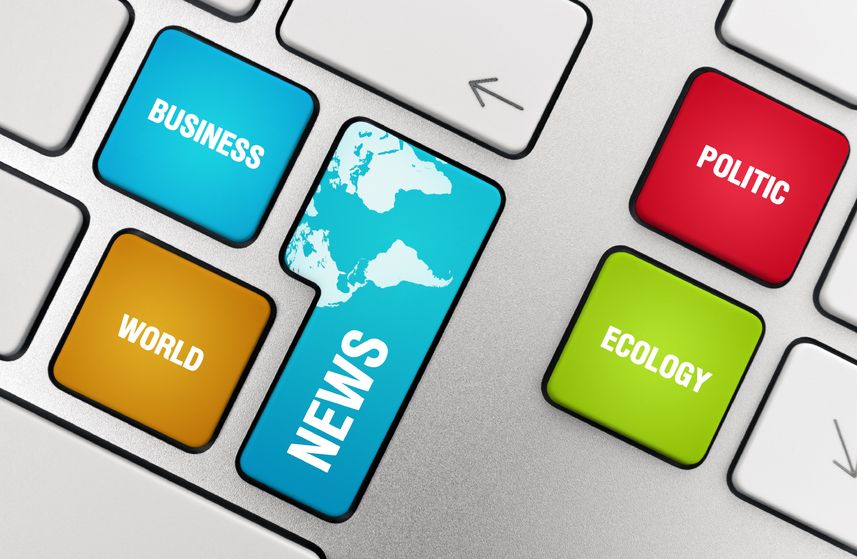 Targeted Topics Maximize Your ROI
The nation's top reporters send PR LEADS more than 500 leads each week on a wide variety of topics. Here is a sampling of the more popular topics.
Please contact us if your topic is not listed; we might call it by a different name. If we don't have leads in your topic, we'll let you know. We won't take your money if we can't guarantee that we can deliver relevant, quality leads to you – in fact, we have turned down several experts who have topics that are NOT newsworthy (i.e. beekeepers, Bar Exam preparers and dance instructors to name a few!).
When you sign up for the service, we'll send you leads that match your profile. You can sign up for any topic AS LONG AS YOU ARE AN EXPERT IN THOSE AREAS! In other words, don't pick Movies because you see a movie every month; pick it because you've written a book about movies. We reserve the right to limit your topics to only those that are truly helpful to both you and reporters.
The average PR LEADS client who specializes in business, relationships or parenting receives over 20 leads a week on the average.
Arts / Entertainment / Media
Adult Entertainment
Advertising
Architecture
Art / Museums
Books / Literature
Casinos & Gaming
Celebrities/Socialites
Comic Books
Dance
Digital Media / Video Games
Entertainment
Film & Motion Picture
Guests/Guest Booking
Internet Marketing
Journalism / Media
Music
Non-Expert
Offbeat
Other
Photography
Pop Culture
Public & Media Relations
Radio
Speaker Service Requests
Sports
Television
Theatres/Broadway
Theme Parks
Banking / Personal Finance
Accounting
Bankruptcy
Banks
Commercial Real Estate
Credit Unions
Crowdfunding
Digital Currency
Estate Planning
Financial Services
Health Insurance
Identity Theft
Investing/Investment Banking
Life Insurance
Mortgages
Mutual Funds
Non-Expert – Finance
Other
Personal Finance
Property & Casualty Insurance
Residential Real Estate
Retirement Planning
Speaker Service Requests
Stock Markets
Tax Planning
Venture Capital / Angel Investing
Wealth Management
Computers / Telecom
3D Printing
Big Data
Cloud Computing
Computer Hardware
Computer Network
Computer Science
Consumer Electronics
Cyber/High-Tech Security
Digital Media / Video Games
Drones
E-Commerce
Educational Technology
Graphic Design
Health IT
Internet/IoT
IT Careers
IT Management
Knowledge Management
Non-Expert – Technology
Other
Peripherals
Product Requests From Bloggers
Robotics/AI
Social Media
Software/Apps
Speaker Service Requests
Telecom/Mobile
Telecommuting
Virtual Reality
Wearable Technology
Corporate Social Responsibility (CSR)
Academic
Activism
Business Ethics
Clean Technology
Community Development
Corporate Governance
Diversity
Employment & Appointments
Environment
Events & Entertainment
Fair Trade
Finance
Fundraising
General CSR
Green Building
Health & Wellness
Human Rights
Natural / Organic Products
Philanthropy & Corporate Contributions
Ratings & Awards
Renewable / Alternative Energy
Research, Reports & Publications
Socially Responsible Investing
Speaker Service Requests
Volunteerism
Workplace Issues
Education
Academic Administration/Faculty
Athletics
Business Education
Career Services/Internships
Character Education
College Education
Continuing Education
Department of Education
Education Funding
Education Tech/E-Learning
Grammar
Health Education
History
Home Schooling
Law Education
Liberal Arts
Library Sciences
Linguistics
Literacy
Medical Education
Non-Expert – Education
Other
Philosophy
Primary Education
Proprietary Schools
Religious Education
Research
School Violence/Bullying
Secondary Education
Speaker Service Requests
Special Ed
Standardized Tests
STEM/STEAM Education
Student Life
Studying Abroad
Teacher Training
Workforce Training
General Industry
Aerospace/Aviation/FAA
Agriculture
Airlines
Alcohol
Automotive
Beauty
Beer
Business Equipment/Services
Cameras & Video
Charities & Non-Profits
Chemical
Construction & Building
Consumer Issues
Consumer Products
Cruise Lines
Direct Marketing
Energy
Environment / Green Issues
Fashion / Style
Fast Food
Firearms / Weaponry
Fishing
Floristry
Food & Beverage
Forest Products
Franchising
Gaming & Casinos
Home-Based Firms
Hotels, Motels & Resorts
HVAC
Information Services
Jewelry
Manufacturing
Marijuana Industry
Maritime & Shipbuilding
Mining & Metals
Moving & Storage
Office Products
Other
Packaging
Paper
Pest Control
Petroleum Products
Plastics
Product Requests from Bloggers
Recycling Industry
Restaurants / Bars
Retail Industry
Sharing Economy
Small Business
Speaker Service Requests
Textiles
Tobacco
Transportation & Rail
Travel / Tourism
Trucking / Logistics
Waste Management
Government / Public Issues
Arms Control
Border Disputes
Cities
Civil Rights
Climate Change
Consumer Issues
Courts & Judicial System
Defense
Disaster Response
Economic Development
Economic Policy
Economy
Education Policy
Energy
Environment
Ethics
FCC
FDA
Federal Government
Globalization
Government Contracting
Government Grants
Government Workers
Gun Control
Health Care Funding
Health Care Reform
Highways / Transportation
Housing
Human Rights
Hunger
Immigration
Infrastructure
International Affairs
International Trade
Jobs & Employment
Medicare / Medicaid
Middle East Conflict
Military/Veterans Issues
Natural Parks
Natural Resources
Other
Political Science
Population
Postal Service
Poverty
Public Health Issues
Public Safety
Refugees
SEC
Social Security
Social Services
Speaker Service Requests
State / Local Government
Status of Women
Taxation
Terrorism
Health / Medicine
Addiction / Alcoholism
AIDS / HIV
Allergies
Alternative & Integrative Medicine
Arthritis / Rheumatology
Assisted Living
Autism
Biomedical Research
Biotechnology
Cardiology / Heart Disease
Caregiving
Chiropractic
Dentistry
Dermatology
Diabetes
Drugs / Drug Abuse
Eating Disorders
Electronic Medical Records
Emergency Medicine
Endocrinology
Environmental Health
Ethics
FDA
Fertility/Family Planning
Food Safety
Gastroenterology
General Surgery
Geriatrics
Gynecology / Women's Health
Health & Medical Sciences
Health Care Funding
Health Care Management
Health Care Professions
Health Care Reform
Health Education
Health Insurance
Health IT
Hematology
HIPAA
Hospice / Palliative Care
Hospitals & Medical Centers
Infectious Diseases
Internal Medicine
Learning Disabilities
Long-Term Care & Rehabilitation
Medicaid/Medicare
Medical Education
Medical Manufacturing
Medical Marijuana
Medical Travel
Medical Treatments & Devices
Men's Health
Mental Health
Natural Health
Neurology
Non-Expert – Health
Nursing
Nutrition & Fitness
Occupational Therapy
Offbeat
Oncology / Cancer
Ophthalmology
Organ Transplantation
Osteoporosis
Other
Otolaryngology/ENT
Pain Management
Patient Safety
Pediatrics
Pharmaceuticals
Physical Therapy / Disabilities
Plastic Surgery
Podiatry
Pregnancy
Product Queries from Bloggers
Public Health Issues
Pulmonology / Respiratory
Radiology
Sleep
Spas
Speaker Service Requests
Sports Medicine / Orthopedics
Stress/PTSD
Telemedicine
Urology
Veterinary Sciences
Yoga
Law / Crime / Justice
Arbitration
Capital Punishment
Constitutional Law
Corporate Law
Courts & Judicial System
Crime
DNA Evidence / Forensics
Elder Law
Ethics
Family Law
Fraud
ID Theft
Intellectual Property Law
International Law
Labor / Employment Law
Law Education
Law Enforcement
Legal Profession
Legal Reform
Libel
Litigation
Malpractice
Media Law
Non-Expert
Offbeat Queries
Other
Personal Injury Law
Prisons
Privacy
Product Liability
Real Estate Law
Security
Speaker Service Requests
Living
Adoption
Aging
Antiques
Astrology
Behavior / Psychology
Body Image
Bullying/Abuse
Cancer Survivors
Caregiving
Collecting
Consumer Behavior
Consumer Issues
Cooking
Crafts
Cultures
Dietetics
Etiquette
Family Issues
Friendship
Funerals & Grief
Generational Issues
Holidays
Home & Garden
Interior Design
Interpersonal Communications
Leisure & Recreation
LGBT Issues
Marriage & Divorce
Men's Issues
Nightlife
Non-Expert
Offbeat Queries
Organization & Cleaning
Other
Outdoors
Paranormal
Parenting & Child Development
Party Planning
Pets / Animals Rights
Preschool / Daycare
Product Requests from Bloggers
Race/Racism
Relationships & Dating
Religion & Beliefs
Retirement
Safety
Self-Improvement
Sexual Abuse
Sexuality
Shopping
Speaker Service Requests
Tattoos
Teenagers
Toys
Weddings
Women's Issues
Management / Workplace
Advertising
Big Data
Branding
Business Education
Careers
Communication Skills
Corporate Culture
Corporate Governance
Corporate Strategy
Crisis Management
Crowdfunding
Customer Service / CRM
Diversity
Emerging Markets
Employment & Jobs
Entrepreneurship
Ethics
Etiquette
Family Business
Finance / Economics of the Firm
Generational Issues
Health Care Management
HR / Employee Benefits
Innovation
International Business
Internet Marketing
Investor Relations
Knowledge Management
Labor Relations / Unions
Leadership / Management Trends
M&As
Marketing / PR
Meeting / Event Planning
Mentoring / Coaching
Negotiation
Networking
Non-Expert – Business
Operations Management
Other
Outsourcing
Presentation Skills
Productivity / Time Management
Project Management
Risk Management
Sales
Speaker Service Requests
Succession Planning
Supply Chain
Training
Work / Life Balance
Workplace Issues
ProfNet en Español
Arts & Entertainment
Automotive
Banking & Finance
Business
Construction & Building
Education
Energy
Environmental
Family & Living
Fashion & Beauty
Food & Beverage
Government & Public Issues
Health & Medicine
Hispanic Issues
Law & Justice
Manufacturing
Non-Expert Queries
Parenting
Relationships
Religion
Retail
Science
Sports
Technology
Travel & Leisure
Science
Archaeology
Astronomy & Space Exploration
Atmospheric Science
Biology
Biotechnology
Botany
Cartography / Geography
Chemistry & Biochemistry
Computer Science
Earth Sciences
Ecology & Evolution
Engineering
Entomology
Forestry
Genetics
Health & Medical Sciences
Inventions
Language / Linguistics
Material Sciences
Mathematics
Oceanography
Offbeat
Other
Physics
Sociology / Anthropology
Speaker Service Requests
STEM Education
Veterinary Science
Zoology
World Regions
Argentina
Australasia
Bolivia
Brazil
Canada
Caribbean
Central America
Chile
China
Colombia
Cuba
Eastern Europe
Ecuador
France
Germany
India
Italy & Malta
Mexico
Middle East
Northeast Africa
Northern Asia
Northern Europe
Northwest Africa
Paraguay
Peru
Russia
South America
Southeast Asia
Southern Africa
Southern Asia
Southern Europe
Spain & Portugal
Speaker Service Requests
United Kingdom
Uruguay
Venezuela
Western Europe
Click Here
Get Started Now
Join Thousands of Satisfied Thought Leaders And Small Businesses Today!
Click Here