Media Training: YouTube Tips to Make You Look Professional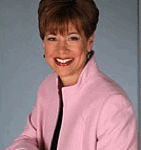 Media coach Karen Friedman posted a great video showing how to make professional looking YouTube videos. Here's the link:
http://www.karenfriedman.com/blog/2012/03/13/three-simple-strategies-to-ace-your-next-you-tube-video/
Dan Janal, author of "Reporters Are Looking for YOU!" helps small businesses get publicity so they can sell more products. My clients get terrific results from my coaching, consulting, done-for-you services and do-it-yourself tools. For info, go to http://www.prleads.com or call me at 952-380-1554.