Media Training: YouTube Tips to Make You Look Professional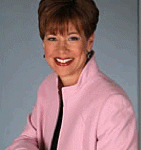 Media coach Karen Friedman posted a great video showing how to make professional looking YouTube videos. Here's the link:
http://www.karenfriedman.com/blog/2012/03/13/three-simple-strategies-to-ace-your-next-you-tube-video/
Dan Janal, author of "Write Your Book In A Flash!" helps leaders write books so they can get more clients and sell more products. My clients get terrific results from my coaching, developmental editing and ghostwriting. For info, go to http://www.WriteYourBookInAFlash.com.
This site uses Akismet to reduce spam. Learn how your comment data is processed.