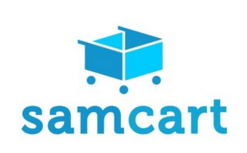 Have you ever wondered why so many products on the Internet end in the number 7?
An expert at a convention I attended recently told me the answer – and —  it will lead to a controversial result that might surprise you.
Here's the story.
Many years ago, Ted Nicholas told the world that you should end your price with the number 7. He said it worked better than any other number. Ted is a legendary copy writer and he is a person to be trusted. He trained generations of copy writers at conventions. I heard him about a decade ago at a Dan Kennedy conference and his word has spread like gospel.
He taught everyone to use the number 7.
And everyone did.
That's why you see products on the Internet for $9.97 or $777 or $1,497.
Until today.
Last week, I attended a conference sponsored by Lead Pages in which Scott Moran, who studied prices, shed new light on the "Number 7" theory.
He works for SamCart.com, a company that sells a sales page checkout system. He told the audience that his company tested thousands of pages and came up with these findings:
·      The most popular numbers used in online marketing end in 7, 9 and 0. In fact 50 percent of the sales pages ended in the number 7.
·      He tested that number – 7- against prices ending in 9 and 0.
Here's what he found:
·      Using 9 instead of 7 gives you a 15 percent increase in sales.
·      Using 0 instead of 7 gives you a 30 percent increase in sales!
Check out his system for improving your shopping cart. Or paste this link into your browser https://samcart.com/jv/default-link/943609
You could be losing money if you are using the wrong price.
What have you found to work for your pricing tests? Or do you even test prices?
In case you are wondering, I liked this product so much, I signed up as an affiliate. So if you try and buy the service, I'll get a commission. I never promote products I don't believe in.