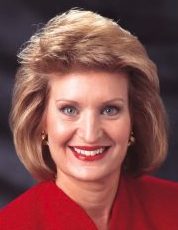 You've got a published book or two or ten under your belt. Now what?
In this teleseminar, you'll earn how to use your books to position yourself and your business in the marketplace to gain highly profitable consulting and training contracts. You'll identify key differentiators between buyers of speeches and buyers of training–and tailor your efforts accordingly.
You'll learn how to protect yourself on subrights issues so that you are free to produce other derivative products from your books.
You'll also explore various licensing arrangements to your intellectual property–how to avoid the pitfalls and cash in on the profits.
Join bestselling author Dianna Booher, author of more than 40 books and CEO of Booher Consultants, a communication training firm, serving 224 clients among the Fortune 500 companies."
Join us for this PR LEADS teleseminar on Thursday, March 8, 2007 at:
3 p.m. Eastern
2 p.m. Central
1p.m. Mountain
Noon Pacific
to register, please go to:
https://www.prleads.com/2007series/booher/
If you can't attend, we will send you the MP3 file of the session but you must register at the link below. In other words, if you want to attend, then register. If you can't attend, but want to listen to the MP3, then register. Simple. There's no cost to attend or listen to the MP3.