PR LEADS has always offered an unlimited number of keywords to find queries from authors.
Unlike other services that charge for each keyword, PR LEADS offers an unlimited number of keywords so our clients can find all the leads that pertain to their interests for one, affordable price of only $99 per month.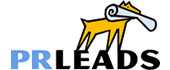 Because our keyword list is expansive and inclusive, our clients find all the leads that are relevant to them. We don't nickel and dime our clients for each keyword.
For example, if you are an internet marketer you'd get everything related to that topic, including such terms as "web marketing," "email marketing," "social media marketing," "mobile marketing," "search engine marketing," "video marketing," "pay per click," "web advertising" and so on. If someone has a lot of keywords (and who doesn't?) the cost of paying for each keyword would be very expensive and much more than PR LEADS charges, which is only $99 per month.
Also, because our keywords are inclusive, we have few "false positives" or inappropriate leads.
To order PR LEADS, go to http://www.PRLEADS.com