Are you sabotaging your publicity program?
Many people shoot themselves in their feet when it comes to creating and executing their publicity programs.
After 9 years of running PR LEADS and dealing with more than 4,000 people, I've seen it happen time and time again for many different reasons.
Sign up to listen to this 45-minute teleseminar to learn how to overcome the 12 self-sabotaging shortcomings that speakers, authors, entrepreneurs and small business people do day after day.
By listening to this session, you'll be able to conquer the inner fears that have been holding you back from getting publicity. You'll also develop essential skills in getting the publicity you deserve to sell more products and services.
To listen right now, just click the "Play" button below:
All the best,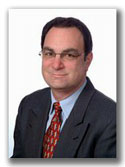 Dan Janal
Your Fearless PR Leader
E-Mail Me
PR LEADS BLOG: https://www.prleads.com/blog
Teleseminar Tips Blog: http://www.greatteleseminars.com/blog