Andreas Scherer is managing partner of Salto Partners, a Management Consulting firm that is focused on increasing its customers' top line revenue and getting things done operationally. Here is how he uses PR LEADS to get more business:
The PR I get is used in the following ways:
1. Email and Social Media Marketing:
I send articles in which I am covered out to my extensive contact list via email.
At the same time those articles are distributed on Twitter, Facebook and LinkedIn. This is how I keep my network informed.
2. In seminars on branding and networking, I use my own PR efforts as an example. Case in point:
Talked to journalists who were interested in IPO (this is where PR-Leads is instrumental).
This led to articles and being mentioned in: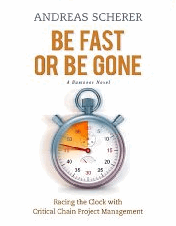 With the follow up coverage on Google and Facebook months later
6. On Apple: MacNewsWorld/ECommercetimes:
7. On Facebook (again): Forbes:
Here is what I learned:
1. You need to have a point.
2. Make it easy for your reporter: Spell out the message.
3. Be respectful of timelines. Work quickly. Be responsive.
It seems things are happening in clusters. Sometimes nothing is happening for weeks. Then it bunches up.
Andreas Scherer, Ph.D.
Managing Partner
Salto Partners, LLC
Author of "Be Fast Or Be Gone"