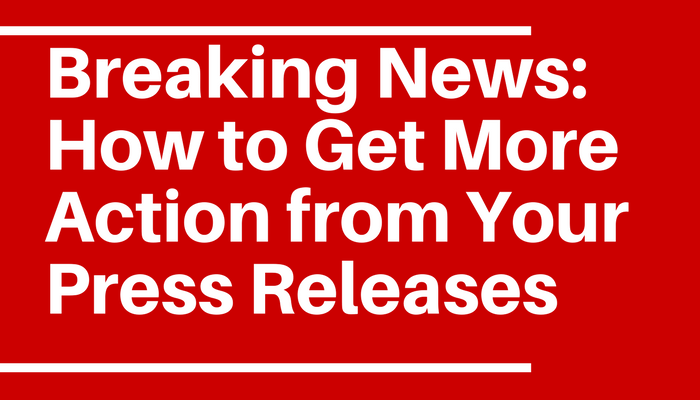 There's breaking news about press releases: Calls to action should be placed in the second paragraph, according to Alexa Hoffman, PR Newswire's product manager for US distribution reports.
While calls to action have always been a part of a well-crafted press release, the feeling had been to put the call further down in the press release. Perhaps that was so the press release wouldn't look like an advertisement.
But no longer.
So, if you want reporters and readers to download a free report, make an appointment, check out your book on Amazon or something else, put the offer in the second paragraph.
We use PR Newswire's highly-regarded US1 distribution service for all our clients. We save our clients money when using PR Newswire, because we have a special buying relationship for their products due to the volume of press releases we purchase. We pass along the savings – which are substantial – to our clients. It's a win-win-win.
That's why small PR firms, book publishing companies, small businesses, entrepreneurs, speakers, authors and other experts use our services.
For info, please go to http://www.PressReleaseSender.com
We can also write press releases for you.