Here's a statistic that should strike fear into the hearts of anyone who sells anything online: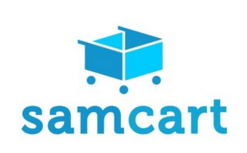 Mind you, that's 87 percent of the people who actually reach your shopping cart order page, which is a much smaller number than the people who you attract as prospects to your websites, which is smaller than the number of people who actually read your sales page and do research. In other words, after people have researched your product and are inclined to buy, they still abandon the order page!
Yes, there's a LOT of work that goes into turning a person into a prospect and then turning a prospect into a hot prospect who actually goes to your order form.
And yet, 7 out of 8 people will not buy! What's up with that!
If we can just convert one more person, well, you do the math, because I'm math challenged. But I'm sure you'll agree, it turns into a lot of money.
And it sure does justify all the investment we've put into getting the cold prospect into the sales funnel and leading them to the promised land.
I heard a talk from an expert in shopping cart conversions and I'm pleased to share his findings with you.
He found 7 factors that can turn a prospect into a buyer and help make sure a prospect doesn't go into the dead zone.
Scott Moran of SamCart   https://samcart.com/jv/default-link/943609   studies thousands of shopping cart pages and found that 7 factors can help you make the sale. SamCart is a software company that helps its customers make order form pages.
His bottom line solution?
When you apply proven, tested marketing principles into checkout pages, your sales will soar.
Here are his 7 tips:
1.     Print an enticing product summary on the order form. If you don't show people a title, image or description, you are missing out. Show the product. Use good copy. But keep it short.
2.     Offer a money-back guarantee. Put it at the top of the page so people can see it. You can offer a 30, 60, or 90 day guarantee or even a 100 percent guarantee. He says if you offer a higher guarantee, "you will absolutely" get more customers than refunds. One test result he shared showed that a 30-day guarantee generated 9.2% more sales than the control.
3.     Print contact info. Add a contact address and phone. People want to know you are real.
4.     Insert benefit driven bullet points: Whatever you write, print "so that" and fill in the blank. That way you'll turn features into benefits. The shorter the better.
5.     Customer testimonials provide social proof. Prospects want to know that they are not alone. Add pictures of your testimonial providers. He suggest you can get testimonials by asking your best clients these questions: "How did you find us? What was life like before? What is life like after?" "People like transformational stories," he says.
6.     Limit the number of fields. The more fields you have, the lower the response rate. Do you really need fields like phone, shipping address and billing address? If so, leave it in. If not, consider leaving it out. When he left out the shipping address, the test showed a 22.6% spike in orders!
7.     Security and speed. Show the SSL Certification and image.
The bottom line is that SamCart pages convert two tines the industry average (12-25percent.
To see a visual description of these items, click here or paste this link into your browser: https://samcart.com/jv/default-link/943609. They offer a free trial so you can see if this system works for you.
In case you are wondering, I liked this product so much, I became a compensated affiliate for it. That means if you buy it, I'll receive a small commission. I endorse products only that I truly believe in.
How many of these tips have you used?
To see this system in action, go to https://samcart.com/jv/default-link/943609