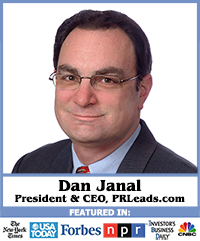 PR used to be only about influencing the media to get them to tell their readers you are doing great things. The Internet has changed that. While the media plays an important role in creating visibility and credibility, there are many more ways to reach your target audience.
 
Obviously social media is the game changer. Let me help you overcome four limiting beliefs that seem to hold back many of my clients so you can get more ROI on your PR.
 
1.     140 characters is not limiting. It is liberating. Imagine if you had to write 5,000 words every day to get attention. That's hard. 140 characters is easy. See, I just did it!
2.     Guy Kawasaki has proven that you can post and repost your messages many times a day. That's not considered spamming. It's a good thing because different audiences are online at different times. If Guy says it is good, then it is good. That takes the pressure from having to be clever 10 times a day or 10 times a week.
3.     Jay Baer says you can repost your material with different headlines. For example: The Changing Role of PR. 10 Ways PR is Changing. Do You Make these 10 PR Mistakes? Are You Changing as PR Changes? Are You Keeping Up with the Changes in PR? Is Your PR Firm Keeping Up with the Changes in PR? Different people respond to different calls to action and different stimuli (messages). Now you don't have to create the one, best headline. You can try several headlines. That's liberating!
4.     For those of you who don't like to toot your own horn, may I quote Golda Meir who said, "Don't be so humble. You are not that great."
 
I could go on and on, but you probably have a short attention span. So check back next week for more game changing tips to help your Publicity Leads to Profits and your business grow.