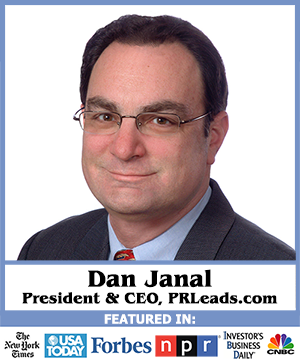 When speakers present at large conferences or trade group events, they might be overlooking their most important audience: reporters.
If reporters are speaking at the event or covering the event, speakers have an opportunity to spread their message to hundreds of thousands people who could hire them or buy their books.
Here is my game plan for targeting the media at tradeshows:
Here's what to do BEFORE the event:
1. Get a list of the names of the reporters. It should be on the website, or ask the event organizers.
2. Research each reporter to see if they are a best fit, good fit, or a bad fit. You can do this easily by reading their bio and speaking topic (if they are speaking).
3. Go online and Google the most best fit reporters. Google them and read their most recent 2-3 stories.
4. Write talking points on a card.
5. Email them and tell them you'd like to meet them at the event. Give them 1-2 sentences about why they and their readers would want to know about you and your book if you have one. Make appointments if you can. Suggest meeting for lunch.
6. Think of what you'd want each reporter to quote you on. Write 3-5 sound bites (2-3 sentences.). Share those bites in your messages to reporters – in email before the event and at the event when you see them face to face. The bites could be different for each reporter if they cover different topics.
B. At the event.
1. If you are a speaker, be sure to wear your speaker badge so you stand out.
2. Bring copies of your book.
3. Introduce yourself to the best fit reporters who responded to your email invitation.
4. Meet as many reporters as you can. Review your note cards so you can start a conversation with, "I loved your article about…" Or "Your interview with… was really amazing."
5. Bring your note cards and don't be afraid to look at them or refer to them. You want to be sure you make your points.
6. Suggest story ideas that make sense for them and for you.
7. Ask "What else are you working on? I might be able to help or to introduce you to people who can help. I have a lot of contacts."
C. After the event.
1. Send thank you notes (not emails) to reporters you spoke to.
2. Send any info you promised them (i.e. statistics, phone numbers of interview subjects) via email.
3. Send books to people who requested them but didn't want to lug the book around.
4. Follow up in general afterwards (i.e. "Is there anything else I can help you with?"
5. Take pictures with reporters and post them on Facebook and possibly your website. Send them to your book editor so they know you are plugging away.
That's off the top of my head! That should keep you busy! What do you do when you want to get reporter's attention at an event?