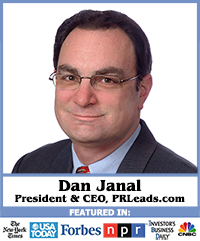 One of my clients was quoted in an article and she asked me what the etiquette was for tweeting the link.
 
Now that's a great question for the digital age!
 
I had to think fast on my feet because I don't think I've ever heard this question before, or even thought of it myself. And she had a great point. Of course you would want to tell the world about the article. I quickly thought of these ideas:
 
·      Go to the media website and use their social share buttons to share the story. The reporter will appreciate it as more and more reporters are rated by their editors on the numbers of views and shares their articles receive. You'll build rapport with the reporter when you do this – and let them know you did this!
·      You can create your own tweets to promote your own branding. Here are a few tweets I'd suggest as templates:
 
 
·      Your name quoted on topic in publication Link to publication. For example:
 
Mary Smith quoted on energy trends in Today's Business. LINK
 
·      Your title and name quoted on topic in publication. LINK
Energy expert Mary Smith quoted on environmental resources in Today's Business. LINK
 
What's wrong with environmental resources?  Mary Smith quoted in Today's Business. LINK
 
Is your company making the environmental mistakes? Read Mary Smith's quote in Today's Business. LINK
 
You can go on forever!
 
In fact, social media publishing guru Jay Baer suggested these kinds of tweets when he spoke at the National Speakers Association meeting a few months ago. He said he writes 10 tweets for each piece of content he creates.
 
That seems to be a good rule of thumb to follow.